Service and Retail Businesses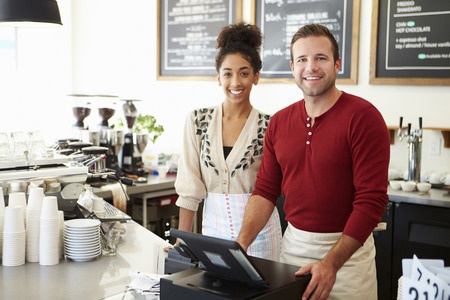 Service and Retail businesses save time and money while managing their business by using
Entrust Payroll Solutions
as a partner for all their payroll and employee, HR and employee management solutions.
Save time and focus on your business and let Entrust Payroll Solutions take care of all your payroll, tax, workers comp, benefits and employee management.
Entrust Payroll Solutions is the right provider:
Service and Retail Business Services Provided by Entrust Payroll Solutions
Entrust Payroll Solutions works on your behalf.
Why outsource a payroll service?
Service and Retail Businesses switch to a third-party payroll service such as Entrust Payroll Solutions to help cut overhead costs and save time. You will have peace of mind knowing that all your payroll needs will be handled with accuracy. By partnering with Entrust Payroll Solutions you and your staff can focus on the growth of your business.
Entrust Payroll is here to help!
Run payroll where you want, when you want
Enter hours and pay rate from anywhere, anytime online.
Preview how much money will be debited from your account on payday.
After you preview it simply approve it. That's it! Use direct deposit or print checks yourself or have us process the checks for you – easy as that!
24/7 online access so you can run payroll and view reports anytime from anywhere
We make it easy for you, wherever and whenever it's convenient for you.