When employees have a good experience at your company, top talent stays around longer, and it's easy to see why. If employees aren't satisfied with their experience at work, they are likely to leave. A study shows that most HR leaders know the importance of delivering a great employee experience.
However, when it comes to actually implementing and maintaining a great employee experience, there's serious work to be done. One study reveals that only 13% of employees are totally satisfied with their workplace experience.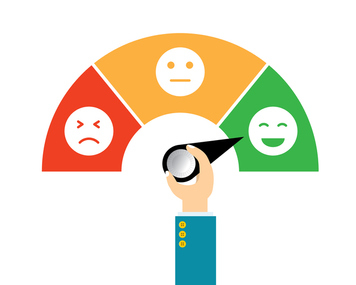 Here are five significant aspects of the employee experience to focus on:
1. Hiring
The employee experience starts with recruitment and hiring.
Focus on attracting and hiring the right person for the job — someone with the appropriate hard and soft skills who fits into your culture. Employees are more likely to stick around if their values align with your company philosophy.
2. Onboarding and training
How you go about acclimating new hires to your company can make or break the employee experience.
Focus on developing onboarding processes that make it easy for new hires to access the information they need to become productive employees. It's not enough to give them new-hire paperwork to complete and offer standard training. You should also frequently check in with them to understand their needs, provide feedback and encourage open dialogue.
3. Pay and benefits
At the end of the day, employees work to get paid so that they can meet their financial obligations. They also want benefits that can enhance their well-being.
Focus on providing competitive, equitable salaries and benefits, as this will make it difficult for competitors to entice your people away. When it comes to benefits, strike a balance between what your employees need and what you can afford.
4. Technology
The world has become digital, and so has the way employers are administering their business processes.
Focus on automating key aspects of the employee experience, including:
Job application.
Onboarding.
Benefits enrollment.
HR, payroll and benefits self-service.
Engagement and collaboration.
Remember that as much as employees want digitization, they still value human connections. Therefore, it's important to know which processes should be fully or partially automated and which ones should not be automated at all.
5. Flexible work arrangements
Flexible work arrangements used to be a luxury for many employees. Now, they're becoming a must-have.
Focus on avenues that promote flexible work schedules. While some jobs cannot be done remotely, flexible work arrangements come in many forms, including:
Fully remote.
Hybrid (combination of remote and on-site work).
Part-time work.
Temporary work.
Compressed workweeks.
Alternative schedules (e.g., second or third shifts).
As stated in an article published by FlexJobs, "Employers that allow their staff the freedom to work a flexible schedule can also find themselves a greener, more profitable, and more desirable company that people want to work for."