In the world of digitization that we all exist in today, the question is not whether you incorporate technology as part of your business operations, but rather whether you are making use of tools that work in your company's favor. For instance, you will want to take advantage of tools that make it easy to automate HR-related activities and manage functions pertaining to your company's payroll.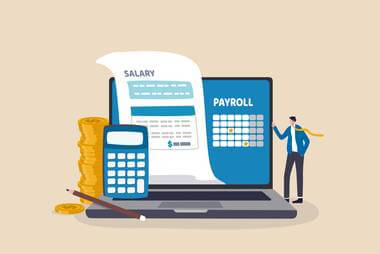 The overall goals of the use of technology in business are to minimize manual labor, lower the frequency of administrative errors, amplify the company's efficiency levels and accomplish as many optimal outcomes as possible. In other words, digital tools and various forms of technology make it possible for managers to not only fulfill the requirements of their jobs but do so efficiently as well.
But which tools are best for businesses? How do you know that you have adopted technology that suits your company's processes and goals? Below is a list of some of the most essential tools that nearly every business can benefit from, but please keep in mind that the full capacity as well as the overall effects of these tools may vary by vendor.
Recruitment
The following tools have been shown to accurately assist in the recruitment processes of businesses:
Websites that exist for the uploading of job postings.
Websites designed to share available career opportunities.
Ways by which job applications can be submitted online.
Sourcing tools to seek out potential candidates.
Tools that sort and group resumes based on certain criteria.
Tracking tools for finding applicants.
Technology for scheduling interviews with candidates.
The construction of candidate pipelines.
Management tools for potential candidates.
Hiring and Onboarding
The following tools simplify hiring and onboarding processes:
Background checks.
Compensation packages, including salary and benefits.
Digital signatures. For example, employees can sign their W-4 forms digitally.
Employee benefits enrollment.
Job offer letters.
New-hire training management.
Self-onboarding. For example, employees can fill out their new-hire paperwork online.
Time and attendance
The following tools make time and attendance processes simpler:
Attendance reports to track absenteeism, tardiness, etc.
Break and meal period tracking.
Clock in and clock out, including remotely.
Employee scheduling.
Integration with payroll to increase paycheck accuracy.
Overtime management.
Real-time monitoring of employees' work activity.
Timecard editing and approval.
Leave management
The following tools make leave management processes easier to manage:
Leave accruals and balances.
Leave calendars.
Leave notifications from employees.
Leave reports.
Time-off requests and approval.
Performance management
The following tools are designed to simplify performance management processes:
Career development.
Disciplinary actions. 
Employee feedback system.
Employee self-evaluations.
Employee surveys.
Employee training.
Goal setting for managers, employees and projects.
Manager log to track employee performance.
Notifications for upcoming performance reviews.
Reporting and analytics.
Talent management.
HR compliance
Digital tools can make it possible for you to remain in compliance with HR-related laws, including rules regarding the recruitment and hiring processes, allowing you to monitor time, labor, employee leave and performance management.
In fact, compliance is said to be one of the most compelling reasons why companies invest in the most applicable digital HR tools for their business. Compliance is important when you think about the fact that HR laws exist at the federal, state and local levels. Furthermore, there are even certain HR transactions that must be performed digitally, so these types of tools are not always optional.
How can you obtain digital HR tools?
In most cases, digital HR tools come as part of an HR management software suite that has been tailored to each employer's individual needs, including the size of the company as well as the industry to which the company belongs.
Now that you are aware of some of the most common tools out there, you can analyze the similarities as well as the differences in your search for the right tools for your business. There are many tools worth considering, such as tools designed to navigate the health and safety of your employees as well as company culture and employee relations. Ultimately, the HR tools that you opt for must meet your unique business needs and requirements.